6 special local products you can buy on Japan's remote islands
Japan has a vast number of remote islands, all with varying ecosystems, climates, cultures, and vegetation. After exploring a region, why not go shopping for some special souvenirs to remind you and others of your journey? Each island produces items long in history and tradition, made from local ingredients, making them the perfect mementos for the avid offshore explorer.
Tsubaki (Camellia) / Izu Oshima (Tokyo), Goto Islands (Nagasaki)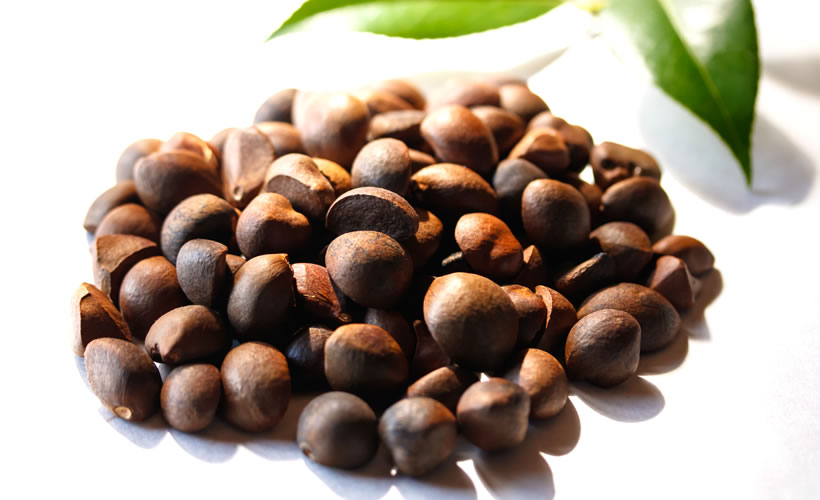 Tsubaki is a flowering plant native to Japan. Distributed over a wide area of the country, it blooms from winter to spring, when you'll be treated to beautifully colored crimson, pink, and white flowers.
The plant has many uses and has been cultivated since ancient times for ornamental purposes. The wood is often used as a craft material, while its oil, called 'Tsubaki-abura,' which is extracted from the seeds, has been referred to as 'Japanese olive oil.' This oil is not only used for culinary purposes, it can also be found in hair care and cosmetic products, along with those used for skin care and massage.
A number of Japan's remote islands are famous for their tsubaki plants, particularly Izu Oshima, the largest of the Izu Islands, and the Goto Islands in Kyushu. You'll be able to purchase a range of tsubaki products in both destinations.
Olives / Shodoshima (Kagawa)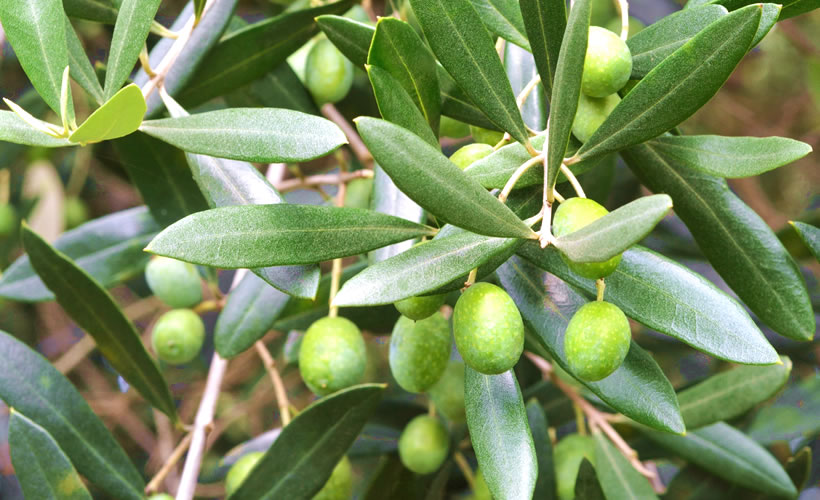 Olives have been used to produce high-grade cooking oils since ancient times. Typically, we think of olives coming from Mediterranean countries, but in one part of Japan the fruit is thriving too. Shodoshima in Kagawa Prefecture became the first place in Japan to successfully grow olives back in 1910. Since then olive cultivation has spread to different regions of the country including Shikoku, Kanto, Kyushu and Tohoku.
Shodoshima manufactures olive oil made from 100% locally grown olives. These exceptional specimens enjoy the warm climate, and are used to produce a range of olive products such as cooking oil, soap, cosmetics, dressings, and pickles, which all make for great souvenirs. The Olive Garden offers visitors the chance to see Japan's oldest olive trees. Here you will also find galleries, restaurants, and other sightseeing opportunities.
Hand-stretched noodles / Shodoshima (Kagawa), Goto Islands (Nagasaki)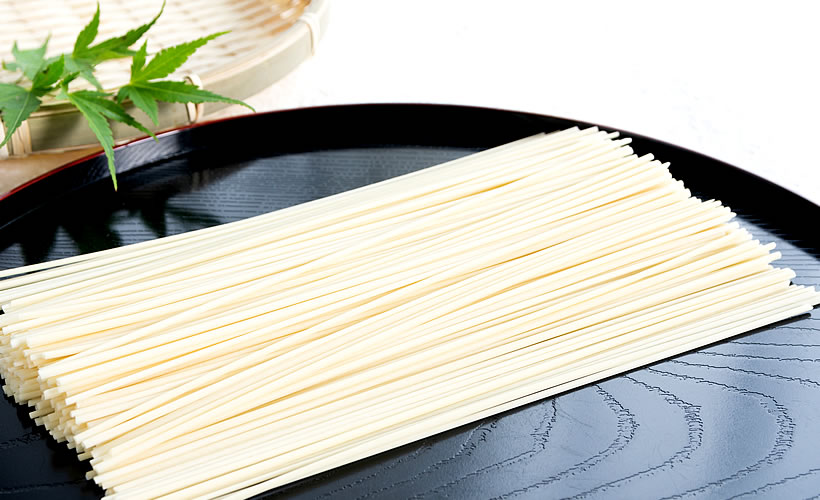 In Japan, noodles are eaten nationwide, with many types, variations, and recipes available like udon, ramen, and somen. Some remote islands make their own unique noodles, the secrets of their production handed down for generations. Two of the most famous varieties of these noodles are Shodoshima's Tenobe somen and the Goto Islands' udon.
Shodoshima's hand-stretched somen have been manufactured for over 400 years and have been chosen as one of the best three noodles in all of Japan. What makes them stand out from the crowd is a special coating of sesame oil that you won't find elsewhere. In total there are about 200 factories on the island producing the delicacy, with some offering factory tours and noodle making experiences.
Goto udon is said to have been based on a recipe introduced by an ancient Chinese ambassador to Japan. This noodle is characterized by the use of mineral-rich salts and the finest tsubaki oils in its production. Although this noodle is thinner than the average udon variety it has an unusually firm texture as a result of its maturing in tsubaki oil. This noodle tastes best when eaten in a dashi made from ago (flying fish), another specialty of the Goto Islands.
Rishiri sea urchin / Rishiri Island & Rebun Island (Hokkaido)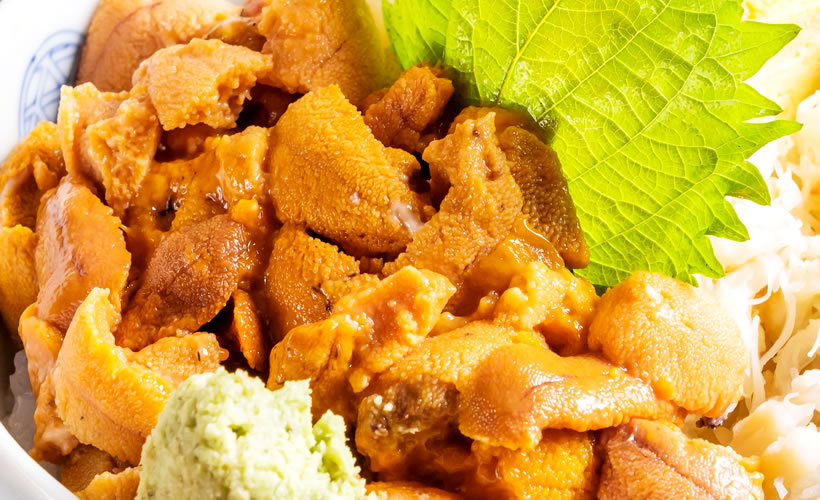 While some people might think the sea urchin's appearance is a little grotesque, in Japan it is known as a delicacy thanks to its creamy texture and distinctive flavor. The islands of Rishiri and Rebun in Hokkaido are particularly noted for their catches of local sea urchins such as Ezobafun-uni and Murasaki-uni. Many tourists are drawn to the islands just to taste them.
The sea urchin fishing season lasts from summer to autumn. During this time you can enjoy both sushi and rice bowls piled high with sea urchins at the local restaurants. Rebun Island also sells canned sea urchins so you can enjoy their delicious taste all year round. These can be stored at room temperature for up to three years, making them a lovely souvenir.
Sazae curry / Oki Islands (Shimane)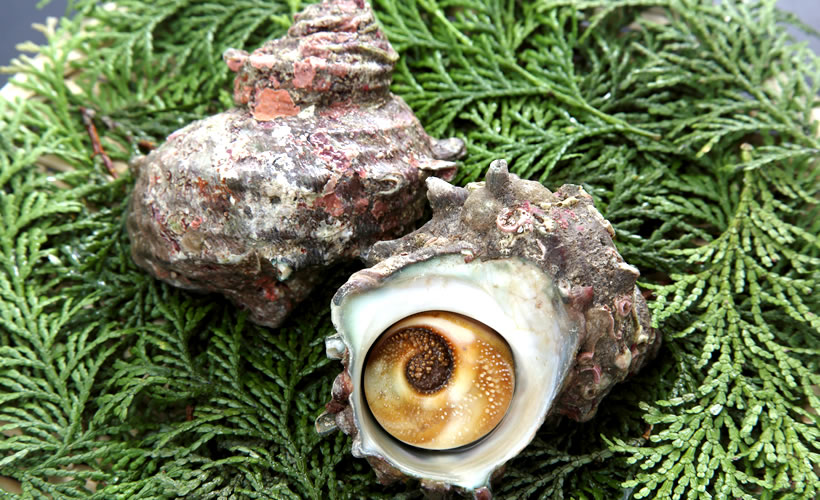 Approximately 50 km north of the Shimane Peninsula lies the Oki Islands, which consists of more than 180 islands. Oki is designated as a UNESCO Global Geopark, due to its rich natural environment. In the sea around the islands warm and cold currents intersect, making for fertile fishing grounds that provide hauls of delicious shellfish, squid, crabs, and fish.
This fresh seafood can be enjoyed at restaurants on the islands, with sashimi and seafood rice bowls instant favorites. In addition, sazae (turban shell) curry has also recently attracted attention. The wonderful curry sauce a beautiful marriage to the lashings of sazae shellfish. Again you can order this dish in Oki's restaurants, as well as buying 'sazae curry ready-meals' to take home as a tasty treat.
Knives / Tanegashima (Kagoshima)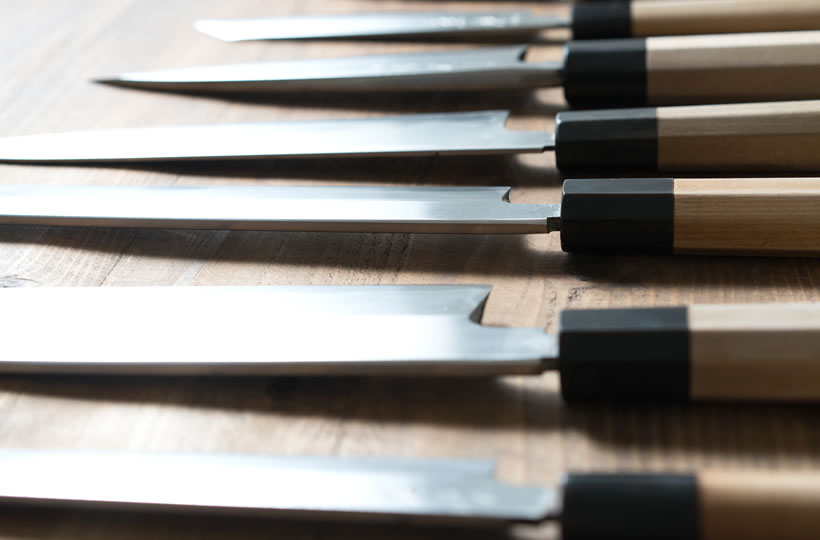 Tanegashima is the third largest island in Kagoshima Prefecture after Amami Oshima and Yakushima. The Portuguese landed here back in 1543 and went on to introduce guns to Japan through the island. The guns could be made on Tanegashima due to the abundance of high-quality ironsand available. Although the gun industry has seen a steep decline on Tanegashima, the island's excellent casting technology has been reapplied to make scissors, and kitchen knives, right the way through to the present day.
Tanegashima's kitchen knives are carefully crafted one by one using traditional manufacturing techniques, the high standard of work is officially recognized by Kagoshima Prefecture, as a 'traditional prefectural craft.' These knives are lighter than they look, boasting an outstanding sharpness. While many people buy them for personal use, they have also proven to be popular gifts and souvenirs.