6 outdoor activities you can enjoy on Japan's remote islands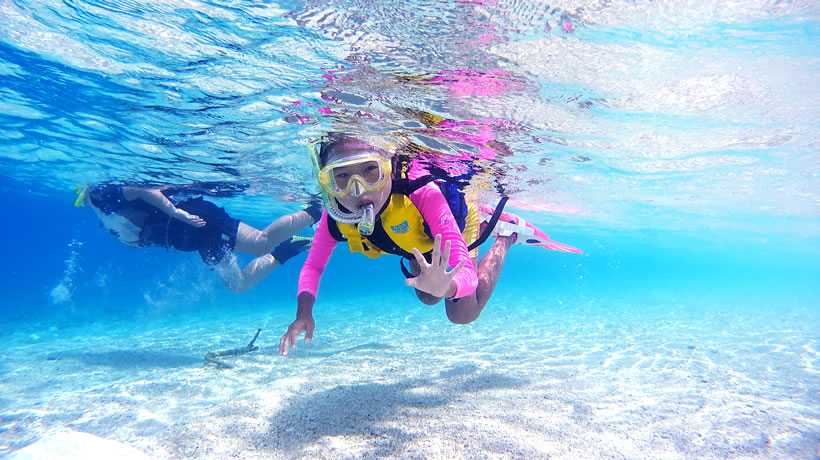 Full of charm and beautiful scenery, Japan's remote islands are loaded with opportunities for outdoor pursuits. Each island specializes in different activities, with the likes of snorkeling, trekking, and backcountry skiing all on offer.
Snorkeling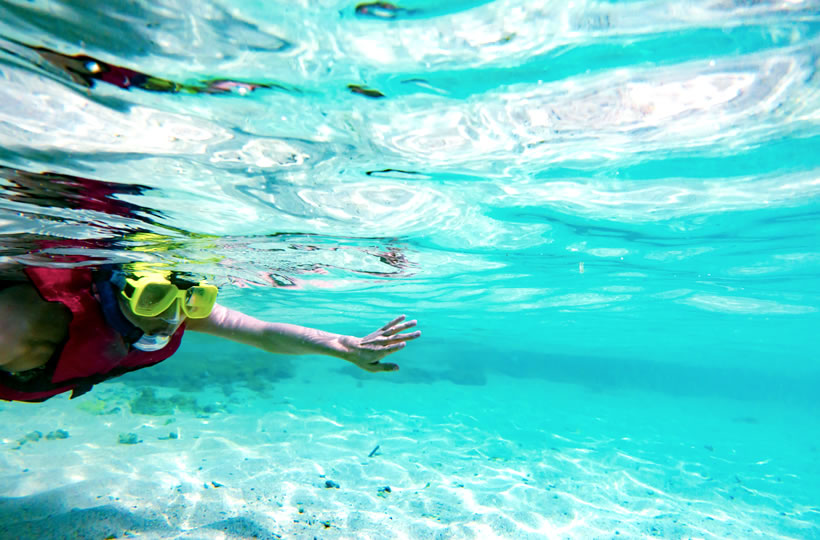 Snorkeling is the perfect ocean adventure for beginners as unlike scuba diving you won't need a license. Just equip your snorkel and hit the shallow coastal waters for fantastic underwater views. Snorkeling spots are scattered throughout Japan's remote islands, with the warm seas of Kyushu and Okinawa accessible all year round.
Popular snorkeling locations
Chichijima (Tokyo), Shikinejima (Tokyo), Ishigakijima (Okinawa), Kerama Islands (Okinawa), Yoronjima (Kagoshima), Amami Oshima (Kagoshima)
Stand up paddleboarding (SUP)
This offshoot of surfing, originating in Hawaii, is much more accessible for beginners as it requires much less strength, balance, and agility. Some truly unique SUP experiences are available. Why not try some SUP yoga, or paddleboarding through mangrove forests?
Popular SUP locations
Amami Oshima (Kagoshima), Ishigakijima (Okinawa), Hamahigajima (Okinawa), Miyakojima (Okinawa)
Hiking & Trekking
Trekking at your own pace, gazing at the impressive scenery, is one of the easiest outdoor activities you can try. You can choose to walk freely along well maintained routes, or join guided trekking tours that take you into the wild, where your guide will be more than happy to keep you informed about the local flora and fauna. Trekking tours on Yakushima, to view the World Heritage, Jomonsugi, are particularly popular with both Japanese and foreign tourists.
Popular trekking destinations
Hachijojima (Tokyo), Yakushima (Kagoshima), Iriomotejima (Okinawa), Miyakojima (Okinawa)
Kayaking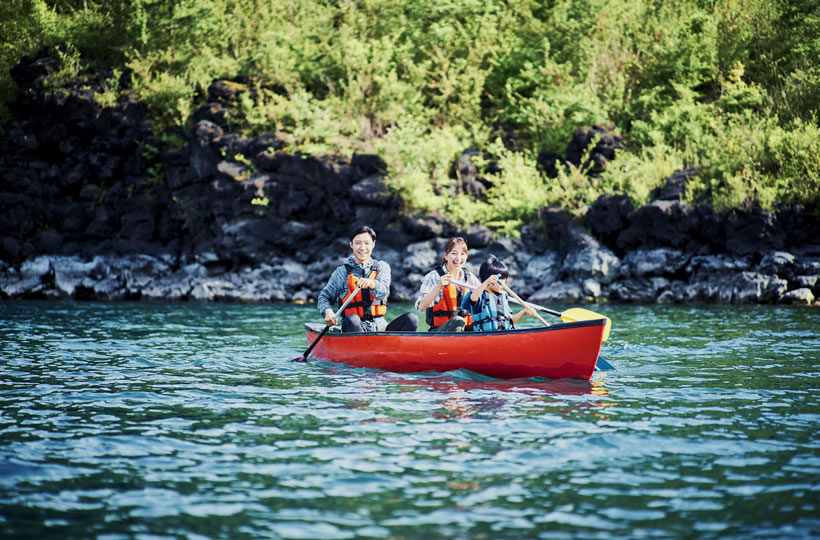 Both sea and river kayaking opportunities are available on Japan's remote islands. This popular activity enables you to get much more up close and personal with some of the country's most stunning scenery compared to staying on dry land. A lot of sea and river kayaking requires no previous experience, making it a pleasurable excursion for both young and old.
Popular kayaking locations
Amami Oshima (Kagoshima), Tanegashima (Kagoshima), Yakushima (Kagoshima), Ishigakijima (Okinawa), Iriomotejima (Okinawa)
Backcountry skiing & snowboarding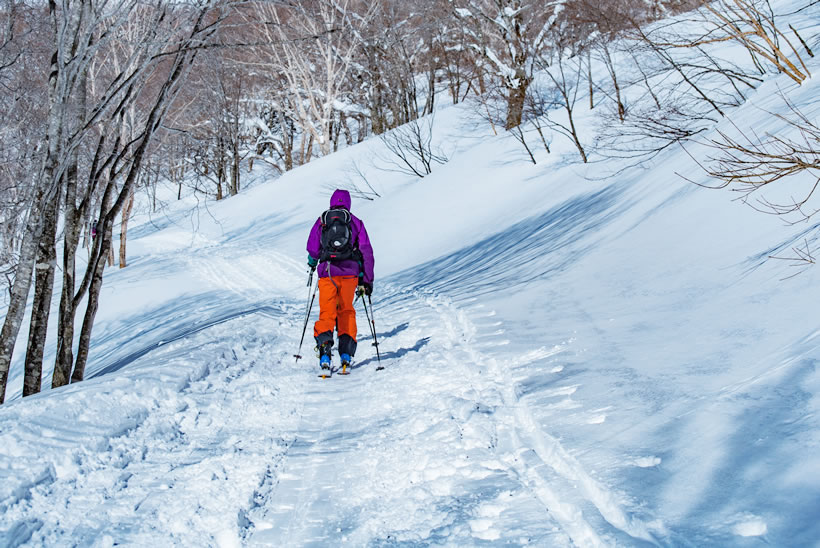 Backcountry skiing allows you to sample the natural beauty of snowy mountains away from the crowded ski resorts. Skiing in areas far from the usual downhill runs means you'll have to make your initial climbs on foot as you won't find yourself near any ski lifts. The extra effort will be worth it though as you enjoy the tranquility that comes with skiing and snowboarding in the wild.
Backcountry skiing and snowboarding can be done on Rishiri Island in Hokkaido from January to early May. For safety reasons, tourists are recommended to take a guided tour.
Backcountry skiing & snowboarding locations
Rishiri Island (Hokkaido)
Horse trekking
Ride on horseback along the coast, mountain roads, or grasslands. Beginner friendly guided tours are available, so even those new to horseback riding can join with confidence and go at their own speed.
Although horse riding activities are accessible throughout Japan, on the remote islands riders can make their way through rapidly changing scenery that cannot be experienced on the mainland. Many unique experiences are available including horse trekking on the small native Yonaguni horses in Yonagunijima, Okinawa prefecture.
Horse trekking opportunities
Yonagunijima (Okinawa), Iejima (Okinawa)