Check out some of Japan's best secluded diving spots
As an island nation surrounded by the ocean, Japan is a popular destination for tourists searching for adventure out at sea. There are over 150 scuba diving locales around the country and many of its most stunning underwater environments are to be found around its more remote isles. These waters offer up the chance to explore some of the world's most diverse marine ecosystems, sub-aqua wrecks, and ruins. Read on to get the lowdown on some of Japan's most sought after underwater experiences.
Ogasawara Islands & Izu Islands, Tokyo Prefecture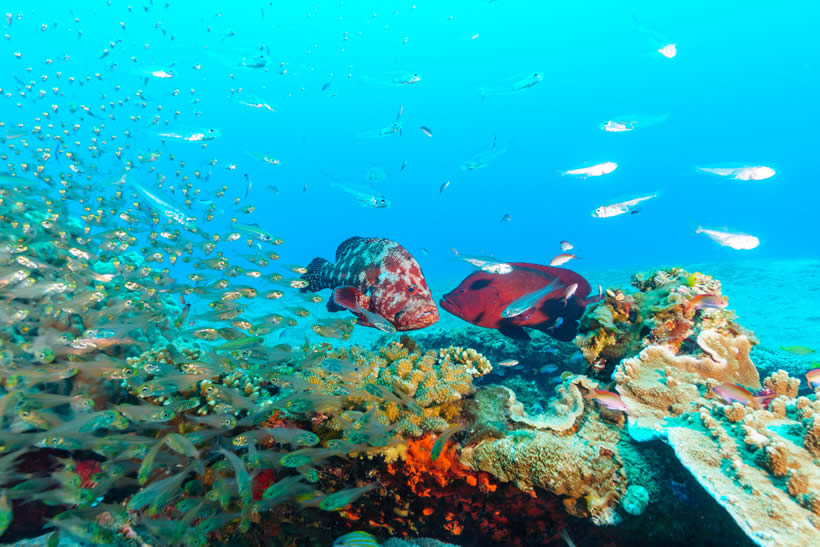 Tokyo tends to scream urban megapolis, yet it is also home to a number of attractive diving locations. The Ogasawara Islands, which lie about 1000 km south of Tokyo, are known as the 'Oriental Galapagos' and their coastal waters are rich in marine wildlife. The archipelago is also famed for whale and dolphin watching that can be enjoyed alongside diving excursions.
The Izu Islands, which are a group of over 100 volcanic islands stretching south from Tokyo, are also recognized for their diving opportunities. The beautiful underwater landscapes vary from island to island and the clear seas are ripe for snorkeling. If you want to take a break from the ocean many other outdoor activities are also available including cycling, and visiting the island's hot springs. Ogasawara and Izu can be reached by boat or plane.
Hatsushima, Shizuoka Prefecture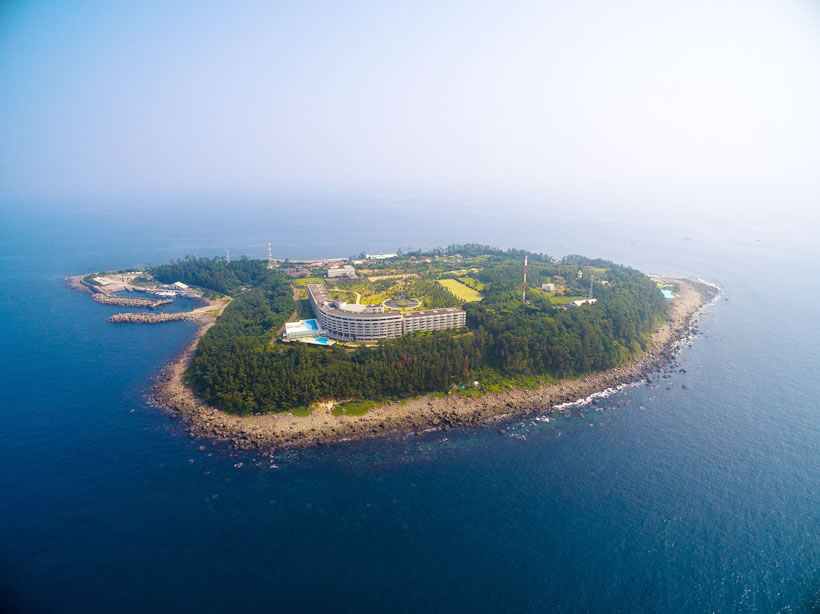 If you are looking for somewhere easier to get to Hatsushima may be the island for you. This small island is just a short 30-minute boat ride from Atami, a famous hot spring resort, which can be reached in one and a half hours by train from Tokyo. An array of popular water sports can be undertaken such as diving, and fishing, and its wild aquatic scenery composed of rock formations and coral colonies are a favorite with advanced divers. There are also plenty of options for beginners with introductory diving and snorkeling also available.
Goto Islands, Nagasaki Prefecture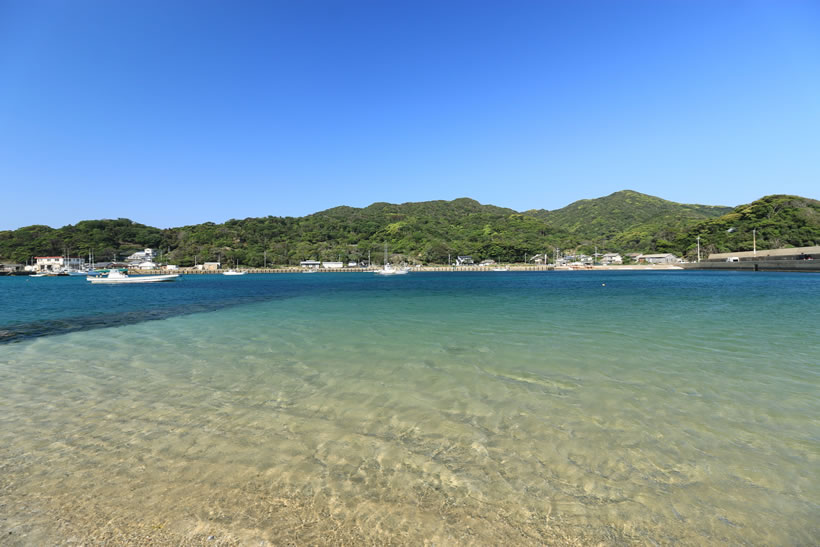 The Goto Islands were once home to Japan's 'hidden' Christians and its churches have been registered as World Heritage Sites. In addition to its religious importance the islands feature a number of distinctive diving locations along its intricate coastline. Notable highlights are an underwater cave with a secret chapel and a 100 meter long sunken shipwreck. Diving packages can be reserved at local diving shops, or special diving trips can be arranged from Kyushu which includes high-speed boat travel to Goto accompanied by diving sessions. You can access the Goto Islands by air from Fukuoka Airport or Nagasaki Airport, or by sea from Nagasaki Port or Hakata Port.
Amakusa Islands, Kumamoto Prefecture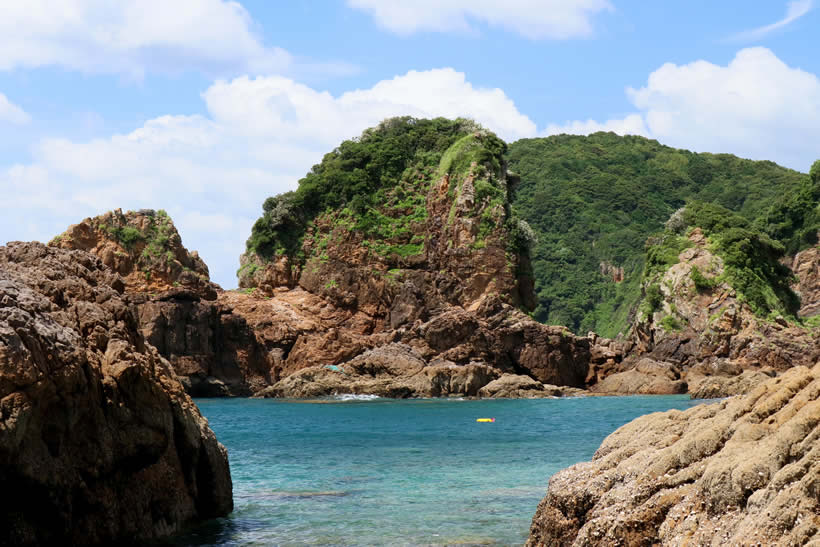 The sea around the Amakusa Islands is known as the 'Indigo Blue Sea' due to its beauty. This expansive island chain straddles Kumamoto and Kagoshima and is made up of 1200 islands. Thanks to the Kuroshio Current the sea around these islands are inhabited by many colorful tropical fish species, which dart in and out of the area's coral reef formations. The Indo-Pacific bottlenose dolphin can be seen in the region throughout the year. You can access the Amakusa Islands by air or sea. They are connected by bridges with the Kyushu mainland so can be reached by car or bus too.
Amami Islands & Osumi Islands, Kagoshima Prefecture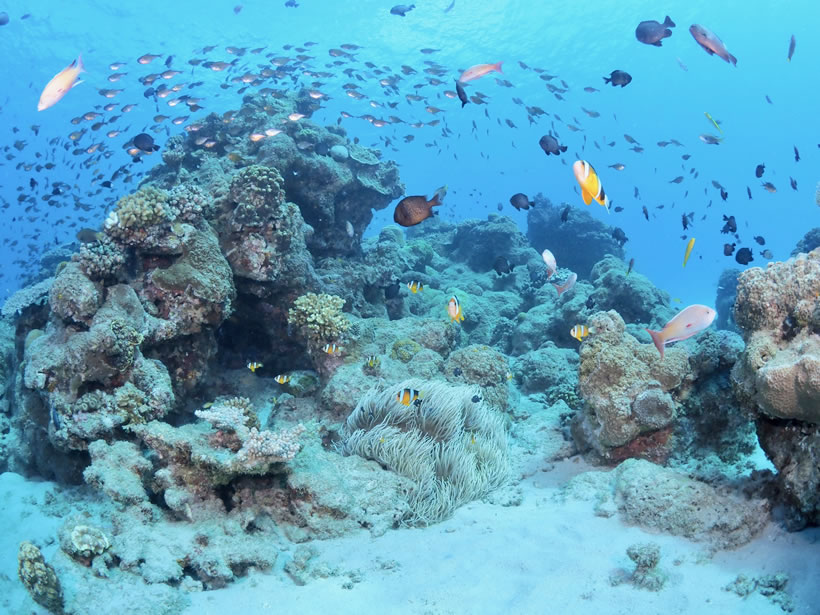 A whole host of outdoor activities can be experienced on the Osumi Islands, including some of Japan's most popular dives. Yakushima, a World Heritage Site, is an unspoiled natural paradise and its transparent coastal waters and diverse oceanic ecosystems are not to be missed. Once you've finished diving head inland and take a hike through its primeval forests full of enormous cedar trees, some of which are thousands of years old. Elsewhere, the Amami Islands, Tanegashima, Tokunoshima, and Yoronjuma are also popular destinations for water sports. You can access these islands by plane from airports throughout Japan or by boat from Okinawa or Kagoshima.
Miyakojima & Ishigakijima, Okinawa Prefecture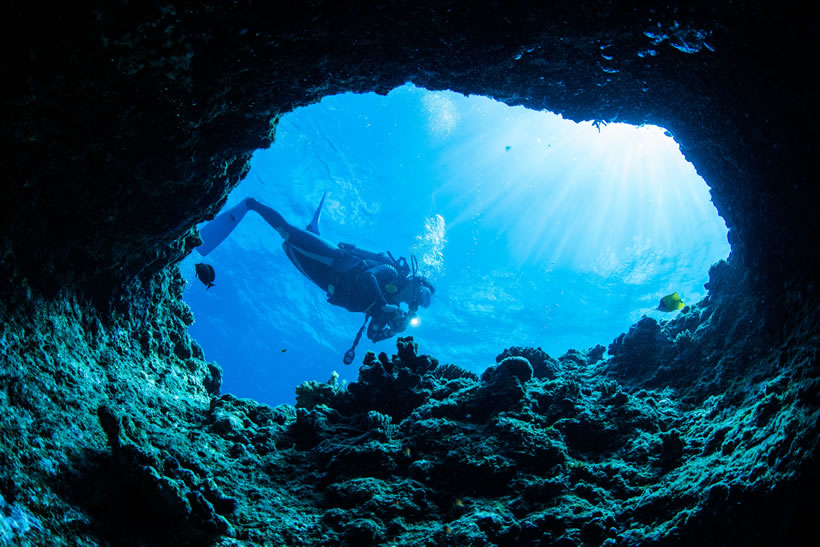 Okinawa is the most popular tropical resort in Japan and it is known as Japan's 'scuba diving Mecca.' Diving spots can be found throughout the archipelago, with Miyakojima, Ishigakijima, and Kumejima being particularly noteworthy. Miyakojima houses more than 60 diving shops and is very popular among Japanese thrill seekers. Renowned dives include the 'Cross Hole', where mysterious light shines through cracks in the underwater rock and 'Panata' where you can encounter big sea turtles, manta rays, and swarms of bigeye trevally fish.