Amazing animal encounters on Japan's remote islands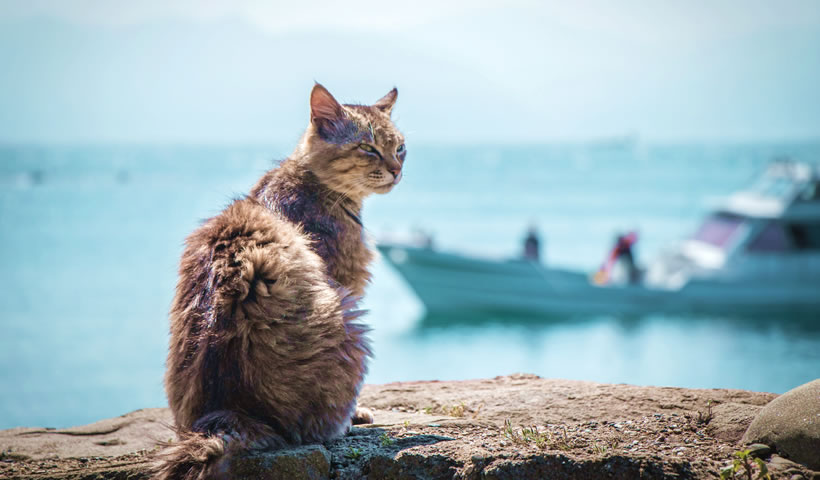 You'll discover some of the country's most interesting animals on several offshore islands. One of the most famous is Cat Island, which has recently become a social media sensation. Many of the animals will let you get up close, and you may even be able to even snap a photo with them. Just make sure you are aware of any local rules, especially in terms of touching and feeding, to get the most out of your visit.
Islands where you can mingle with cats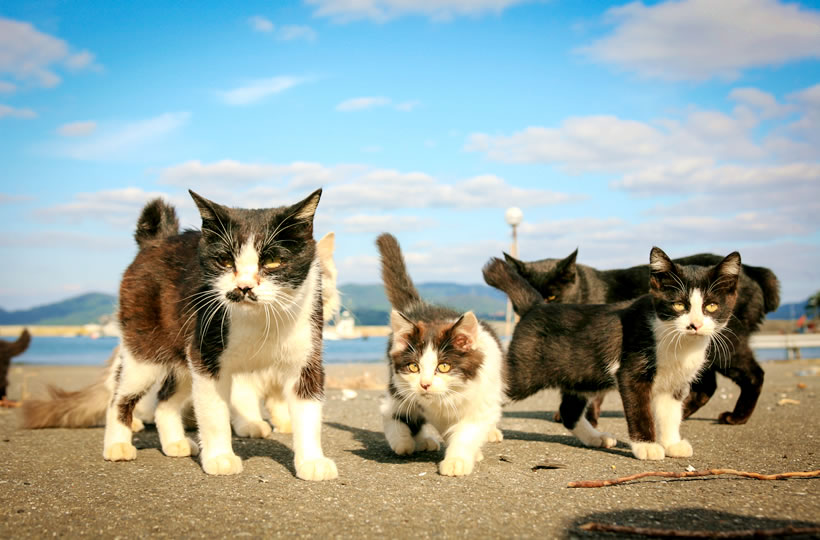 Tashirojima (Miyagi)
This small island with a circumference of 11 km belongs to Ishinomaki City in Miyagi Prefecture. Originally the location of a fishing village, it has become famous as 'Nekojima' (Cat Island) and is now a popular tourist destination. Cats have long been thought of as lucky on the island, which also houses a small 'cat shrine.' You'll bump into cats all over the place, even at the fishing port.
Himejima (Fukuoka)
This tiny isle in the Genkai Sea, has a circumference of only 3.8 km. Every day there are four round boat trips to the island from the mainland. Fresh seafood caught in the Genkai Sea is an island specialty which can be enjoyed in the restaurants on the island. While there are only a few sightseeing spots, you'll encounter many cats as you saunter along, especially in the sleepy fishing village.
Ainoshima (Fukuoka)
This island has appeared in many Japanese historical books. For a long time cats have been living here freely, feasting on unwanted fish parts at the port. These cats have gradually become friendly to human visitors too, however please note feeding the cats is currently prohibited. Small tourist attractions such as shrines, archeological sites, and rock formations, are also dotted around the isle.
Sanagijima (Kagawa)
Sanagijima is a small island in the Seto Inland Sea, composed of two villages and a harbor. On the main road that connects the villages, you can meet cats while enjoying the blue skies, or ocean scenery. Tourist facilities are limited making it difficult to stay on the island, however, during your visit you can take a look around some unusual tombs and shrines dedicated to Tengu, a mythical creature, unique to the region.
An island where you can meet rabbits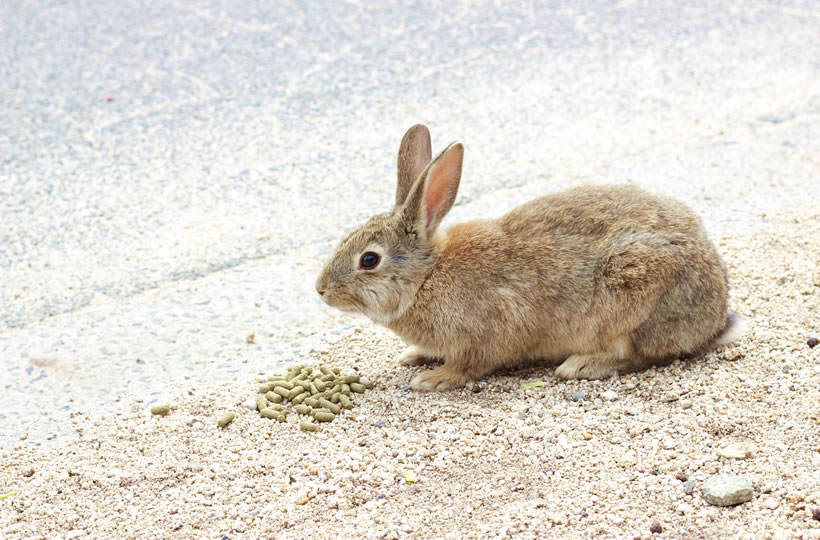 Okunoshima (Hiroshima)
Okunoshima is about 15 minutes by boat from the port in Takehara City, Hiroshima Prefecture. It is said that about 700 wild rabbits inhabit the small island. Poisonous gas was manufactured here during the war, with some sites still remaining today. It is possible to walk around the island, but rental cycles are the recommended mode of transport.
Islands where you can see deer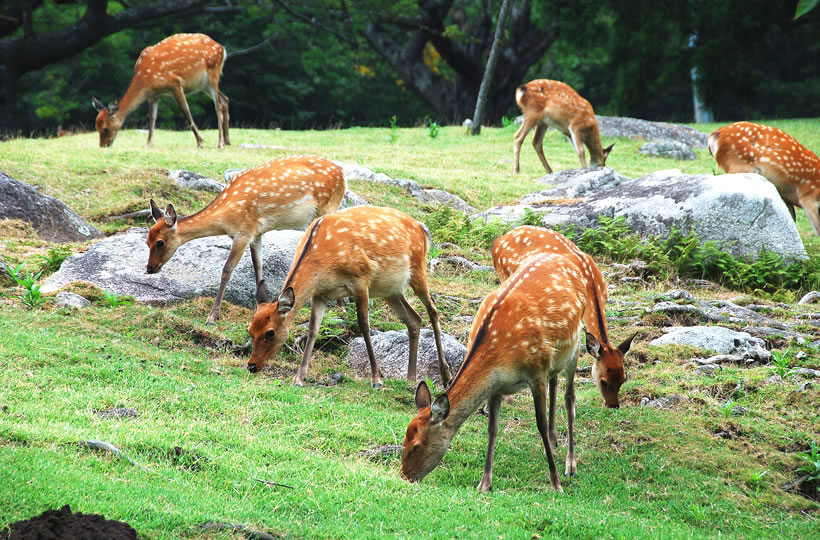 Kinkasan (Miyagi)
Kinkasan is an island that belongs to Ishinomaki City in Miyagi Prefecture. It can be accessed in about 25 minutes by boat from Ayukawa Port. The entire island is the holy area of the Koganeyama Shrine, and as a result it is visited by many worshipers who believe it is a power spot. Around 450 are said to be living on the island alongside the wild monkeys that also call the island home. The deer are protected, as they are believed to be messengers of the gods.
Yakushima (Kagoshima)
Yakushima, a registered World Heritage Site, in Kagoshima Prefecture, is a popular destination for trekking and snorkeling. The small deer called 'Yakushika' that live on the island are often encountered deep in the forest and around the Yakushima National Park. As well as the deer you are also likely to meet the wild monkeys as you make your way around. Yakushima is also known as a spawning ground for loggerhead turtles, and it is possible to observe the spawning sea turtles from mid-May to July.
Islands were you can see monkeys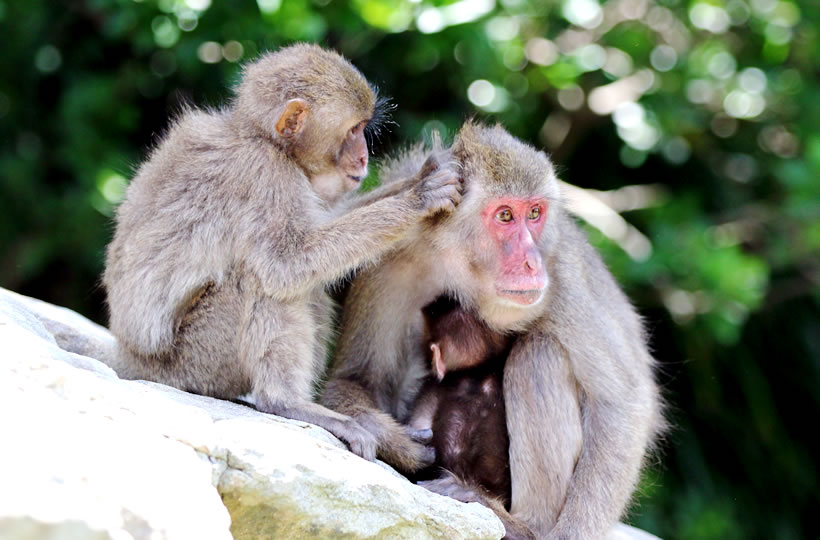 Kojima (Miyazaki)
Kojima is about 200 meters away from the Ishinami Coast in Kushima City, Miyazaki Prefecture. This uninhabited island is 3.5 km in circumference and is known as 'Sarushima' (Monkey Island) due to the 100 wild monkeys that live there. These monkeys have shot to fame for developing their own special custom of washing potatoes in sea water before eating them. In turn, this has led to a primate research facility being set up on the island. While you can't touch or feed them, why not pay a visit to the island to witness this unique troop?
Islands where you can meet horses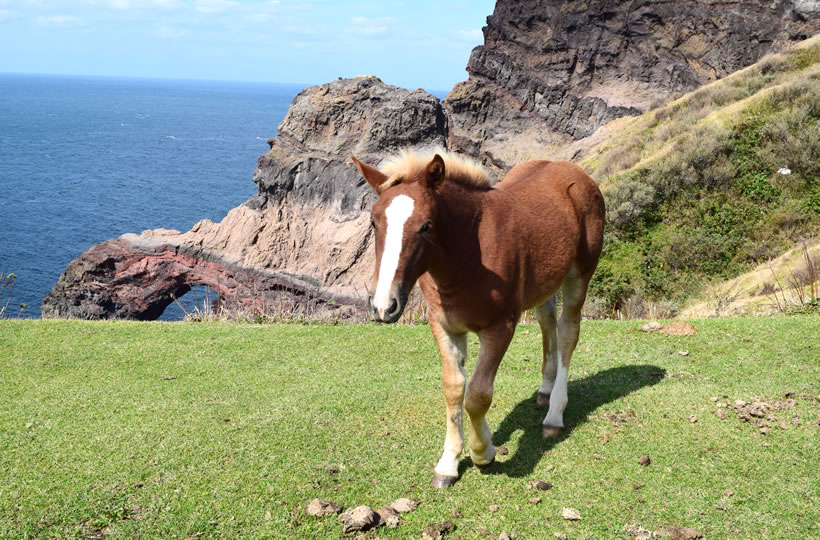 Yonagunijima (Okinawa)
Yonagunijima is one of the Yaeyama Islands. It can be accessed by air from Naha Airport in Okinawa Prefecture, or by airplane or ferry from Ishigaki Island. Yonagunijima is home to the Yonaguni-uma, a small horse, just 120 cm tall, which is designated as a natural treasure. Most of the horses are raised on ranches, or tourist facilities, and if you are lucky you may even encounter some of these horses out on the road.
Nishinoshima (Shimane)
The Oki Islands are located about 50 km north of Shimane Prefecture. One of the isles, Nishinoshima, is accessible by ferry or high-speed boat from the Shichiruikou Port in Matsue. Since Nishinoshima was originally a volcanic island, it has a variety of stunning coastlines and cliff faces, often topped by the grazing cows and horses that have long inhabited this rocky outpost.